Welcome to our MyVestor Spotlight series, where we highlight what makes MyVest so special – our people! 
---
Tell us about your role at MyVest.
As CTO and Chief Architect at MyVest, my job is not only to lead my team and technology direction, but to ensure consistency and foster collaboration across all the teams within our organization. When building our product, we strive to share ideas and standards across the company, as well as set shared long-term goals for our technology to ensure that our projects are meeting those goals. We have different functional focuses, but at the end of the day it really does come down to working together to see how we can get it done, improve, and come together to innovate smarter.
What was your journey to becoming MyVest's Chief Architect and CTO? 
I've been with MyVest a long time! But before MyVest, I worked on a billing system and a leading trade order management system. I started as MyVest's first architect working directly for the founding CTO on data modeling, accounting, trading algorithms, compliance, web services — pretty much every part of SPS.
As the company grew, I was named Chief Architect managing a team of other architects. In 2016, when we completed the acquisition by TIAA, I became CTO. It's been over 20 years and I am fortunate to be able to watch the company grow, and also that I genuinely enjoy my job here. I have the opportunity to do what I love most, which is problem-solving, while exploring different problems and perspectives with my team.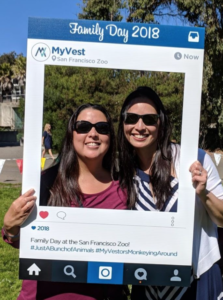 What is your favorite part of working at MyVest? 
The MyVest culture and the people I work with keeps me here. We are a family – from social events (when we were in-person in the office) to something as simple as gathering in the kitchen and chatting during the weekday. We have a very open and collaborative environment. During the holidays, we will show movies in the office during the day. We have company-wide ping-pong tournaments. I particularly love our Hackathon, an event I have both participated in and now serve as a judge. There is no shortage of fun social events, both formally organized and informal.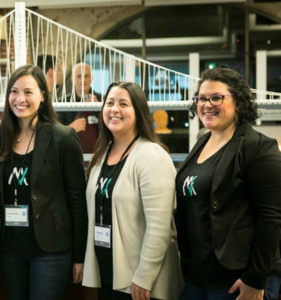 What is your biggest achievement to date – personal or professional?
My biggest personal achievement is definitely raising my son. He's 14 years old and being a parent was something I didn't know I could ever do. Professionally, my proudest achievement has been witnessing MyVest's growth, starting from zero to supporting a variety of investment programs in the tens of billions of AUM across many customers today. It is a testament to the incredible work we've accomplished as a team from day 1, and I am so proud to be a part of it. We started as a small operations team, and have grown to develop new products, build new features, advance our leadership position in tax management and holistic wealth management.
What's the best piece of advice you've ever received or the best advice you would give a colleague?
When you feel uncertainty or self-doubt, remind yourself that you are a valuable member of the team and get support from someone you trust. As a woman in tech, this is something that clicked for me a long time ago. What I want to remind everyone of any age, gender, experience level, etc. is that you are here for a reason. You have earned your position and belong. Especially when starting out, it can be intimidating to share your opinion, but your opinion matters. I remember this when engaging with my team. Even the most junior person deserves to be here as much as the veteran members, and can often contribute a new perspective and fresh insight.
What is your favorite thing to do outside of the office?
The pandemic has definitely changed things. I used to travel every year to Hawaii, Disneyland, Lake Tahoe and Sonoma. Lately, I find myself enjoying walks around the city. It's amazing how many new things I have discovered in the past few months. I love visiting Golden Gate Park and finding new corners of the neighborhood I once overlooked. 
When I'm not out exploring, I'm also a huge problem-solver. I love crossword puzzles and mystery movies. Lately I've been particularly invested in mysteries on British TV and movies through BritBox… anything that provides a good puzzle or challenge!
---
Come work with Arlene and the rest of the team! Learn more about working at MyVest and check out our open positions.