Strategic Portfolio System™ (SPS)
Scalable enterprise platform
Strategy & Model Management

Automated Monitoring & Alerts
Portfolio Management Suite
Modular components of SPS
Strategy & Model Management

Automated Monitoring & Alerts
Software-supported services
Trade & Position Reconciliation

Corporate Action Processing
The Strategic Portfolio System™ 
(SPS)
The enterprise wealth management platform for the digital age
Portfolio Management Suite
Leverage the core rebalancing & trading components of SPS
Tech-driven middle office for dramatically increased efficiency and scale
Strategic consultation to configure the optimal solution for your organization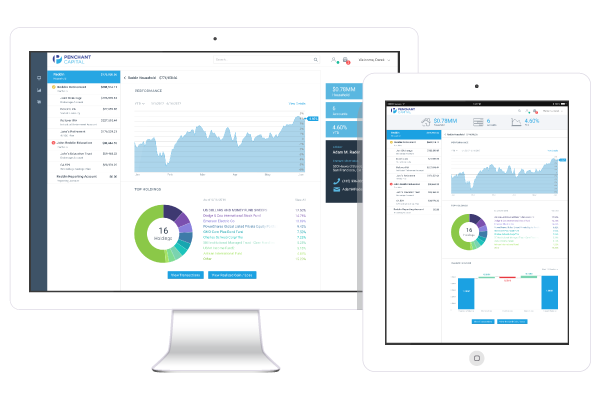 Power client-centric wealth management
With MyVest, your advisors provide truly personalized solutions, managed holistically in a tax‑optimized way — a powerful combination you won't find with any other platform.
Grow your clients
With MyVest you'll bridge silos and streamline your operations so you can serve multiple client segments, advisor types, and managed account programs on the same platform.
Enable collaboration
Real-time access for everyone — your advisors, your investments team, operations and compliance, and your investors — on a single unified system.
Connect systems
Our robust suite of APIs makes it easy to integrate with other systems essential to your success.