Welcome to our MyVestor Spotlight series, where we highlight what makes MyVest so special – our people! 
---
We'd like to introduce you to Seema Sardesai, Technical Lead on our Investment Management team.  During a 5 year tenure at MyVest, Seema recently transitioned from the Operations Applications team to this new role. 
What team are you currently on, and what are some of the most interesting aspects of your role? 
I'm currently the technical lead for the Investment Management team, which designs, builds, and maintains the strategy & model creation, order generation, and order management tools within our Strategic Portfolio System™(SPS). As the tech lead, I head up a cohesive team of software developers and QA engineers to develop new features and provide production support as needed. I was previously the tech lead on the Operations Applications team and I'm very excited to take on this new challenge! 
I find the most interesting aspect of my role is working through challenging situations to deliver new features to our customers in a timely manner, executed flawlessly. That's when the most growth occurs — for me and for the team.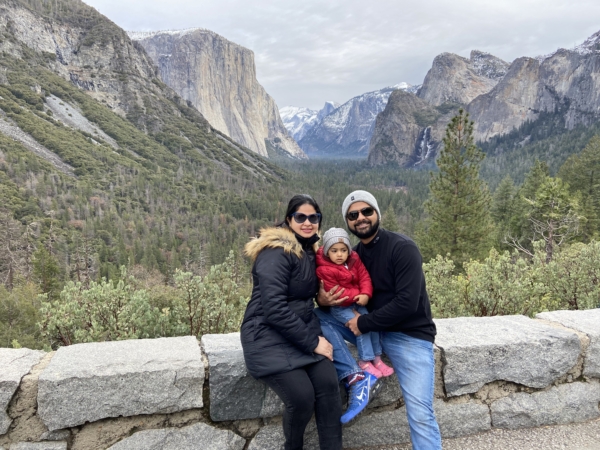 What was your journey to becoming a Senior Software Engineer? 
I spent six years working in software development in India for multiple clients, where I became proficient with Java and developed my leadership skills. 
I went on to earn my master's degree in computer science at Santa Clara University in California. From there, I was recruited by MyVest in 2016 as a Senior Software Engineer. I was given interesting and challenging projects where I had the opportunity to prove myself — I even got promoted while on maternity leave, which was a nice surprise! Everyone has been incredibly supportive and helped me to progress quickly. 
What is your favorite part of working at MyVest? 
I've been part of the MyVest family for a little over five years, and joining this organization has been one of the best career decisions I've ever made. Starting from (almost) scratch in a new industry and domain, with new software, a new team, and new processes can be quite daunting, but I never felt overwhelmed because there were so many people to help me along the way.
I immediately felt supported by my peers and my manager, as well as by other senior managers in the company. And as a woman engineer I have never felt any different from other male engineers. I consider myself fortunate to be part of this work environment. 
MyVest has given me an amazing platform to learn and grow. The best part of the company is first and foremost the people, supported by a culture that values growth and rewards merit, ethics, and collaboration. I really value our open-door policy where you can consult senior leaders (yes, even the CEO!) anytime you need advice.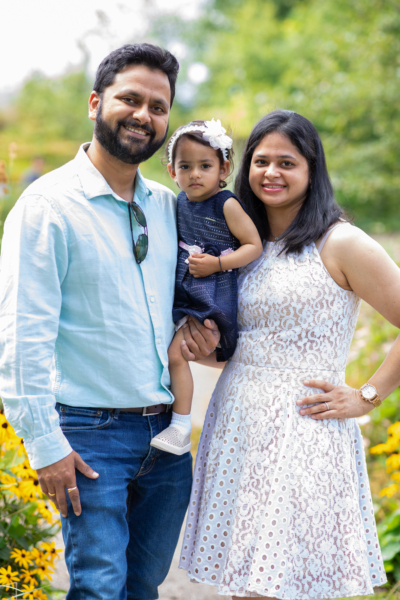 What is your biggest achievement to date – personal or professional?
From a career standpoint, my biggest achievement to date was managing the end-to-end transition of a critical project from one geographical site to another. I was responsible for training staff and coordinating the timely delivery of ongoing deliverables, all while moving the physical location of the project from one city to another in India. 
I'm also particularly proud that I helped launch our Women at MyVest resource group. I worked with our VP of Engineering to kick off the program, and it has grown into one of my favorite groups within our organization. It began as a Women in Tech group, but we saw an opportunity to open it up and be even more inclusive of our team outside of tech (i.e. marketing, people & culture, finance, etc.). Now we've expanded the program to include anyone who wants to join, including male champions & mentors. 
What's the best piece of advice you've ever received and/or the best advice you would give a colleague?
The best piece of advice I have ever received is to be more assertive. That advice has enabled me to be more confident and allowed me to express myself more fully. I've found that expressing yourself in a confident manner creates an environment of mutual respect, and has really led me to enjoy the work I do even more.
What's one thing people might not know about you?
A little-known fact about me is that I'm a good cook, and I love cooking for my family (my husband and daughter). My husband's favorite dish ever is goat curry, a rice dish that his mom makes — but he confessed I make it better than his mom! 
What's your favorite movie, book, or TV show?
My favorite movies are Schindler's List and A Time to Kill, and I loved Obama's book Dreams From My Father.
---
Come work with Seema and the rest of the team! Learn more about working at MyVest and check out our open positions.