It's a TIMMY three-peat! We were honored to take home the trophy for Best Tech Work Culture at the 2018 Tech in Motion TIMMY Awards! It was an impressive group of finalists this year, and we were beyond thrilled to take home our third TIMMY Award in as many years.
You might be wondering, what exactly is "Tech Work Culture"? This award honors tech companies that promote technical creativity, innovation, and learning. Here are the highlights of what makes MyVest's tech work culture so amazing:
Promoting Innovation
Our annual Hackathon is two days of innovation and creativity to design and implement new ideas that impact our product and how we work and collaborate. Projects can include advancements to the product, enhancing the client experience, or improving internal processes for employees/technical teams.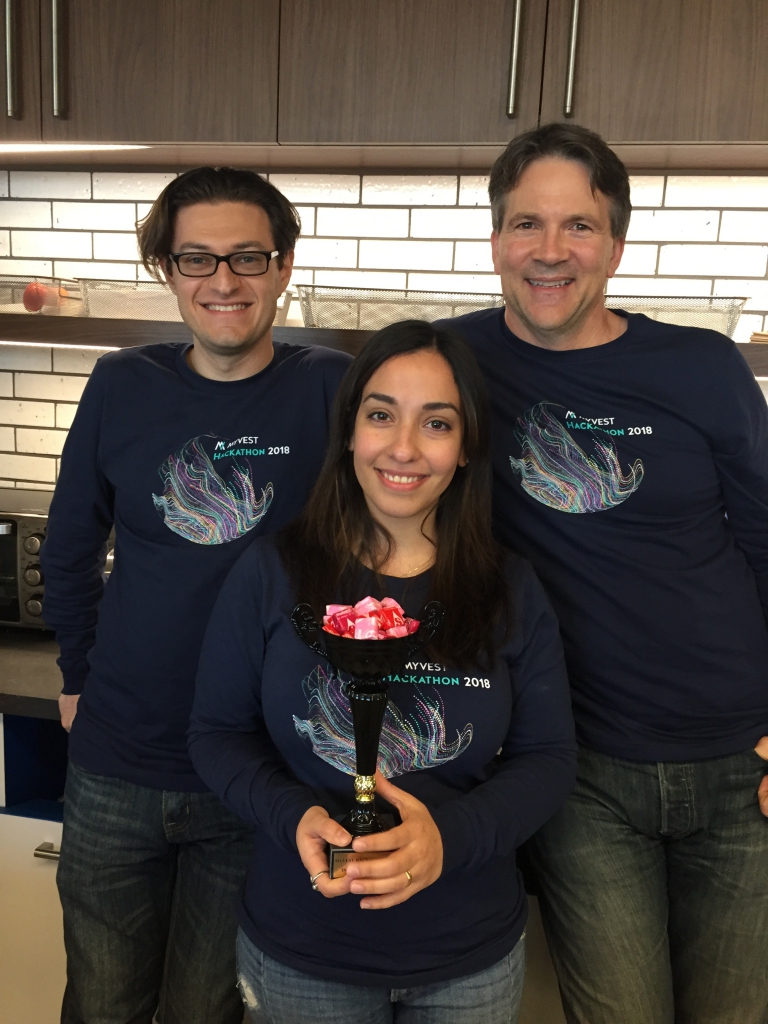 The two-day event is one of our most popular events of the year.  Winners receive awesome trophies (the bigger and more ridiculous the better), gift cards — and perhaps most importantly, bragging rights — in the following categories: Business Impact, Innovation, and Peer Choice.
The cherry on top of that sundae is when the Hackathon project is built into production as a new feature!
Technical Creativity
As a core part of our culture, we emphasize seeking opportunities to advance our technical infrastructure for continuous innovation. This includes upgrading existing framework, adding new tools, or redesigning a module or component for better performance and scale.
Our technical focus groups (i.e. UI, QA) allow MyVestors across teams to collaborate, discuss trends, compare challenges, and make recommendations for improvements and adoption.
Weekly Program Team Demos and Engineering Town Halls enable knowledge sharing throughout the company. The Program Team Demos showcase one team's work each week to the entire company, with multiple team members presenting. Not only does it keep all teams apprised of what each other is doing, but it gives team members a chance to present in front of an audience and be recognized as thought leaders.
Focus on Career Development
Continuing education to improve technical skills is built into our culture. One of our most popular benefits is our Professional Development Program, which gives each employee a learning budget of $1,500 annually. These funds can be used for additional training, conferences, software, books — you name it. While some companies extend these funds only to employees above a certain level, we offer them to all employees, at all levels, from day one.
But the real hallmark of our culture is, of course, our people. We really like each other and we really like working here!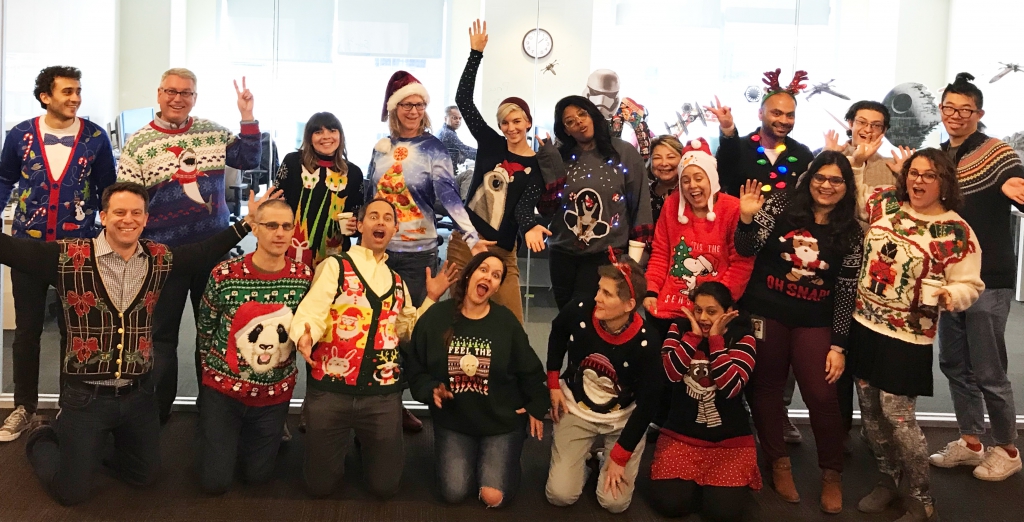 About the TIMMY Awards
This is our third TIMMY Award win! Both our VP of Product Management, Brian Marchiel, and our VP of Engineering, Joanne Pons, were named
San Francisco's Best Tech Manager,
in 2017 and 2016 respectively. Read more about their wins
here
and
here
.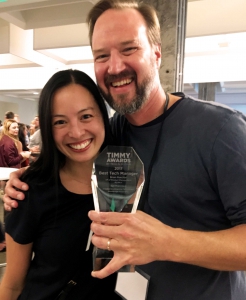 The TIMMY Awards are put on by Tech in Motion, a collaborative project between IT recruiting firms Jobspring Partners and Workbridge Associates, celebrate the best in tech across the country. Previous winners include innovators like Jet.com, LearnVest, Venmo, Trip Advisor, Gilt, Constant Contact, Casper and Instacart.